Certainly not the call I normally get.  But since I enjoy a challenge with metal detector and I know them well, lets see what happens.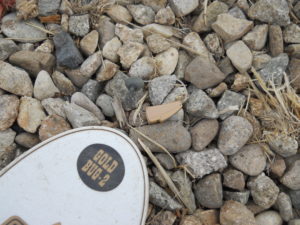 Think you are good with a metal detector? Try to find a Hearing Aid & you'll soon find out most detectors won't pick it up.
Tom was cleaning some brush & debris from the side of a barn, when he awoke a nest of wasps.  Swatting at them as they swarmed his head and back just made things worse, so he quickly abandoned the area and ran into the barn.  It was an hour later when he realized his hearing aid on one side was missing.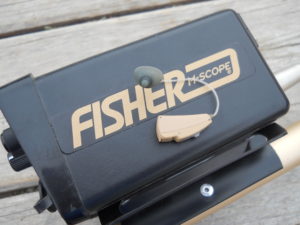 Realizing a metal detector expert would be a better option than purchasing another $800 hearing aid, Tom called and we discussed the details.
Luckily I was able to bring 3 detectors to the site and found out two of them did not work. I had to use Tom's other hearing aid to tune the Fisher Gold Bug-2 in before I started.
Many beeps later, I was looking down at the gravel drive way as my detector gave a beeping response.
I called Tom over and told him to look down.  He still could not see it and I understood why.  As you view the photos, you'll see how easy it was to miss (hardly no metal at all) and the same colored background.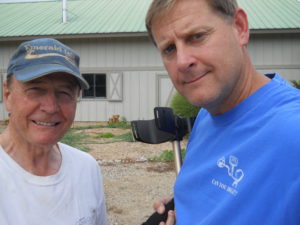 I saved Tom $800 and I hope to save some future hunters knowing the right detector for the task.


The Ring Finders Metal Detecting Service can locate your lost diamond engagement ring, gold wedding ring or band, hearing aide, favorite piece of sterling jewelry, antique family heirloom, or other important personal item.
I can search virtually any location on land and in the water, some of the most common areas of parks, volleyball courts, beaches, creeks, yards, gardens, and even underwater.
If you lost your RING or other precious item "Don't Wait-Call Now!" 208-345-8898 and please leave a message if the answer machine comes on, as I am with a customer at the time.