Shawn SGT Sherrill – Ring Recovery Specialist…Lost your ring?… Call ASAP  Anytime 24/7   918-313-2202
I  just joined "The Ring Finders" on 7/17. I received my first call to help find a lost wedding ring, from Justin from Fuquay Varina on 7/19 Sunday night, around 9:30 pm. Justin had lost it around 3:00 pm that day while out with his family. He was bringing in the rope that tied up to a tree to get ready to leave and head back home when he felt it slide off into the water. He got his family home and searched online for help with finding his ring. He came across "The Ring Finders" page and found my new profile on the page and gave me a call.
We spoke on the phone and went out that very night to attempt to find it. I met him at his house, we headed out to the spot and hunted for it from 10:00 pm until about 2:00 am. Sadly, I wasn't successful. Two days later I get a text that was headed back out and asked if I wanted to join him. I jumped in the truck and met him at the site. We headed out and I again hunted from about 10:00 pm to about 3:00 am. Again, I wasn't successful.
Went back home, got an hour and a half sleep. Then got up at 4:30 a buddy came and picked me up with is boat and we went back to the site. Got to the spot by 6:00 am and I found the ring in the very spot where he had been parking his boat and the rear/motor end was near or had been near that spot the first two times out.
I went back home and got cleaned up and went to his house to bring him back his wedding ring. Justin and his son Braden were happy to see it back where it belonged.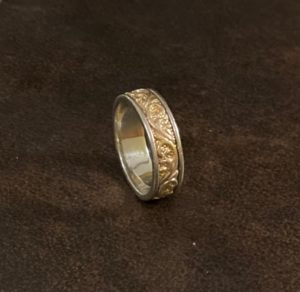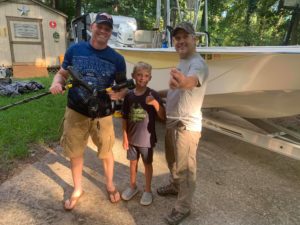 Thank you for reading my blog, please tell your friends about TheRingFinder.com