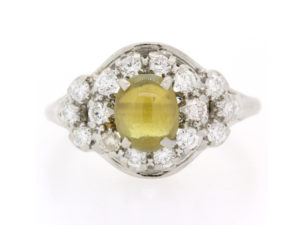 Leonardo Family Testimonial 
Our family decided to spend a few hours at the beach at Morro Bay on the 4th. My wife and the kids are having a blast in and around the water and my wife asks me to hold on to her one-of-a-kind, vintage ring for safe keeping.  Fast forward a couple hours and it's no longer on my finger. We try to get a metal detector and search with the kids' toys, but we leave empty-handed. We leave the next day and head back home and my wife finds this "Ring Finders" site.  That's where Tim Wilson, aka "Our Knight In Shining Metal Detector," enters the picture.
He returned my call promptly and after a brief, pleasant chat, and a couple of Google images, Tim was geared up and headed from Paso Robles to Morro Bay.  He was both realistic and optimistic.  When he arrived, he and I chatted over facetime and exchanged a few texts and pictures to pinpoint the location.  He was very discreet and decided to wait for a family to vacate the area before really tackling his search. 3 hours later, I get a text with a picture of the ring and the caption "Looks like a match!!!" It only took him a few short minutes once the area was clear.   Needless to say, we were just amazed and over-the-moon.
It's a bit serendipitous considering that Tim joined "Ring Finders" on July 3rd and by the 6th he already had his first success story.  Moments like this are priceless and guys like Tim are truly one-in-a-million.  Our family has such admiration for him because he continues to serve his community.