Long Clearwater Beach hunt finds and returns lost wedding ring
While water hunting Sunday afternoon Ed Osmar was approached by a man and asked for help. It seems that he and a friend were playing catch in the water and when he tossed the ball his wedding ring slipped off and was lost in the ocean. After asking where he thought the ring was Ed started hunting and after about an hour got a good signal and recovered the ring. Holding it up I said here it is and Paul and his wife ran through the water toward me. His wife spread her arms to give me a hug and Paul looked at the ring and said that's not mine, so back to looking some more. Well it took another two hours+ but Paul was reunited with his ring.
Awesome effort Ed, congratulations on another great recovery. Paul and his wife had these kind words for Ed after the recovery.
"Ed, you are the best! After hours and hours of searching you found my lost wedding band in the depths of the Gulf of Mexico! THANK YOU SO MUCH!!!"
The picture below pretty much sums up the reason we like to do this service.

The SRARC Ring Finders Metal Detecting Service-Tampa Bay Area, Pinellas, County, Manatee County, and Sarasota County.
Lost Something Important? We can HELP, Our service is FREE!!!
Donations to the club are accepted.
The Ring Finders Metal Detecting Service in the Tampa Bay area can locate your lost engagement ring, wedding ring, favorite piece of jewelry, family heirloom, or other important personal item.
We will send a team of metal detector experts to search virtually any location, some of the most common are parks, beaches, creeks, and even your own back yard. If you lost your RING or other precious item "Don't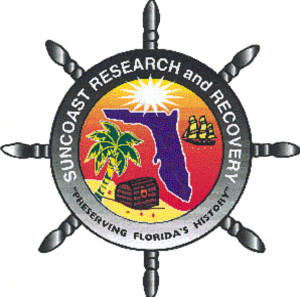 Wait-Call Now!"
Tom…727 415 7968
Mike…425 503 8419
Stan…727 421 9293
SRARC Web Site
The Suncoast Research and Recovery Club Ring Finders Recoveries