Diamond Pendant Found and Returned in Dunedin, Florida
Sandy was working in her garden when a fly started annoying her. She swatted at the fly and accidently hooked into her 3 diamond pendant and sent it flying into the flower garden somewhere. She rented a metal detector and had no luck finding her pendant. She then contacted SRARC and Howard Metts went to the home to search for the pendant. Howard started hunting with his detector but soon realized that he would have to use a pinpointer to hunt through the flower bushes. After 20 minutes or so he came up with the pendant which has 3 heart shaped diamonds each representing one of her three children. Sandy was so excited to get the pendant back, especially since her family will be moving out of the home in the near future and she did want to leave her precious pendant behind.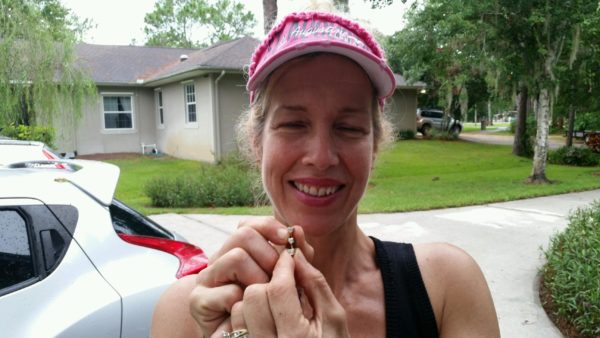 The SRARC Ring Finders Metal Detecting Service-Tampa Bay Area, Pinellas, County, Manatee County, and Sarasota County.
Lost Something Important? We can HELP, Our service is FREE!!!
Donations to the club are accepted.
The Ring Finders Metal Detecting Service in the Tampa Bay area can locate your lost engagement ring, wedding ring, favorite piece of jewelry, family heirloom, or other important personal item.
We will send a team of metal detector experts to search virtually any location, some of the most common are parks, beaches, creeks, and even your own back yard. If you lost your RING or other precious item "Don't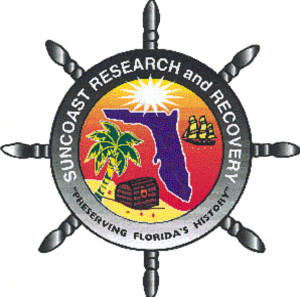 Wait-Call Now!"
Tom…727 415 7968
Mike…425 503 8419
Stan…727 421 9293
SRARC Web Site
The Suncoast Research and Recovery Club Ring Finders Recoveries