Wedding Ring lost and Found then Returned on St Pete Beach, Florida
Jim and Mary Beth down from North Dakota were married the evening before in front of the Sirata Hotel on St Pete Beach. The next afternoon Jim was playing paddle ball with some family members and suddenly realized he no longer had his brand new wedding ring on his finger. A large group of family members were staying at the hotel and they all searched diligently but could not find it. One of the family members stopped a passing beach patrol officer and was told to try and contact SRARC. She called the number immediately and Mike Miller answered. He and his son Jeffery were just a few miles away at Madeira Beach and headed right down to the Sirata.
Most of the family met them there and explained where Jim had spent most of his time which was a very small area of about 30 by 30 sq. feet. Mike and Jeffery went right to work from both ends of the area. In about 5 minutes Mike got a good hit and up came the ring. It was a great feeling when the whole family cheered as Jim put his wedding ring back onto the finger it belongs on. Lots of smiles and back patting ended the event. We are so happy we could keep this wedding experience a great memory.

The SRARC Ring Finders Metal Detecting Service-Tampa Bay Area, Pinellas, County, Manatee County, and Sarasota County.
Lost Something Important? We can HELP, Our service is FREE!!!
Donations to the club are accepted.
The Ring Finders Metal Detecting Service in the Tampa Bay area can locate your lost engagement ring, wedding ring, favorite piece of jewelry, family heirloom, or other important personal item.
We will send a team of metal detector experts to search virtually any location, some of the most common are parks, beaches, creeks, and even your own back yard. If you lost your RING or other precious item "Don't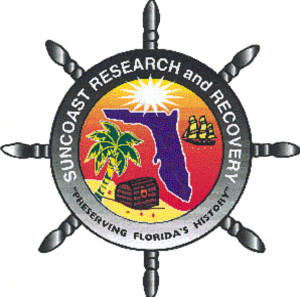 Wait-Call Now!"
Tom…727 415 7968
Mike…425 503 8419
Stan…727 421 9293
SRARC Web Site
The Suncoast Research and Recovery Club Ring Finders Recoveries
One Response to "Wedding Ring lost and Found then Returned on St Pete Beach, Florida"