Wedding Ring Lost, Found and Returned on Clearwater Beach, Florida
Jason and his wife were visiting St, Petersburg from Walton, KY. While here they decided to take the family to Clearwater Beach for the day. Upon arriving at the beach they took some pictures then decided to go in the water. Jason walked out into the water about knee deep and at that time his wife asked him if he should take his ring off to make sure he didn't   loose it. At that time he looked down and it was already gone. They went back to their umbrella and looked at the pictures they had just taken and sure enough it was on his finger right before he went in the water.
After looking for the ring for some time they reluctantly got in the car and headed back to St. Petersburg. Jason was broken hearted because he would never see his wedding band again. That afternoon he decided to search the internet to see if there was someone that could hunt for the ring. He found the ringfinders.com and contacted Tom Jones. Tom told Jason to meet him at Clearwater Beach at 6:30 that same evening.
Tom, Ed Osmar, and Dimitur Alipiev met the couple at the beach and started hunting. As the three were searching the water Ed noticed the couple standing in the water about 20 yards north of the area they had indicated the ring was lost. Ed thought, I bet that is where they really lost it. Moments after he reach the spot Ed called out "is it silver colored?" Jason and his wife ran over and she read the inscription inside the band and yelled out "Oh my God that is it". After a round of hugs for all, the couple left the beach to enjoy the rest of their vacation that was destined to be a bad memory but now has a "great story" as Jason puts it. The link below is a news clip of the event:
http://local12.com/news/local/volunteers-find-local-mans-wedding-ring-lost-in-the-ocean

The SRARC Ring Finders Metal Detecting Service-Tampa Bay Area, Pinellas, County, Manatee County, and Sarasota County.
Lost Something Important? We can HELP, Our service is FREE!!!
Donations to the club are accepted.
The Ring Finders Metal Detecting Service in the Tampa Bay area can locate your lost engagement ring, wedding ring, favorite piece of jewelry, family heirloom, or other important personal item.
We will send a team of metal detector experts to search virtually any location, some of the most common are parks, beaches, creeks, and even your own back yard. If you lost your RING or other precious item "Don't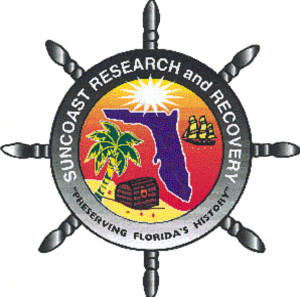 Wait-Call Now!"
Tom…727 415 7968
Mike…425 503 8419
Stan…727 421 9293
SRARC Web Site
The Suncoast Research and Recovery Club Ring Finders Recoveries