Special Ring Lost at Clearwater Beach then Found and Returned
Elizabeth, her husband Jonas and son Elias are on holiday from Helsingborg Sweden and ready to enjoy all that Florida has to offer.  The water was warm and welcoming as Elizabeth swished her hands in the clear blue Gulf of Mexico.  As she lifted her hands up she realized that the ring her husband had gotten in Thailand and given to her 16 years ago was gone.  Heartbroken, they searched for hours with no luck.  That is when they went online and contacted Mike Miller.  Mike contacted Paul Hill who he knew was off today and available for a rapid response.  He made his way to Clearwater Beach and met up with Elizabeth.  Paul looked at his watch, 3:29, picked his north to south line based on some questions he asked and on tide information that he had be given by Mike on the drive over.  Thirty or so feet later he got a solid 12-27 signal, presenting his scoop to Elizabeth she reached in and retrieved her white gold and ruby ring then almost knocked Paul over with big hug.  Quick look at his watch…3:34.  The happy family headed back up to the beach ready to enjoy the rest of their 3 week vacation!
SRARC is very happy that we were able to help and wish them safe travels back home.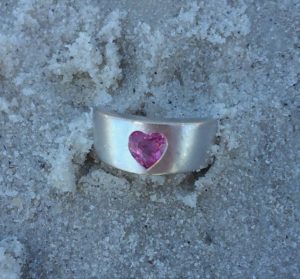 The SRARC Ring Finders Metal Detecting Service-Tampa Bay Area, Pinellas, County, Manatee County, and Sarasota County.
Lost Something Important? We can HELP, Our service is FREE!!!
Donations to the club are accepted.
The Ring Finders Metal Detecting Service in the Tampa Bay area can locate your lost engagement ring, wedding ring, favorite piece of jewelry, family heirloom, or other important personal item.
We will send a team of metal detector experts to search virtually any location, some of the most common are parks, beaches, creeks, and even your own back yard. If you lost your RING or other precious item "Don't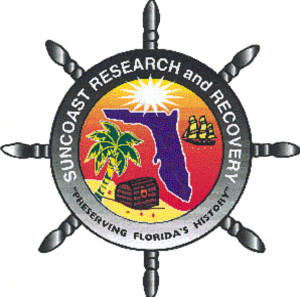 Wait-Call Now!"
Tom…727 415 7968
Mike…425 503 8419
Stan…727 421 9293
SRARC Web Site
The Suncoast Research and Recovery Club Ring Finders Recoveries