Lost and Found Wedding Ring Returned at Siesta Key, Florida
As he walked out of the water, Zane realized he had lost his wedding ring. Devastated, he told his wife and then all the family joined in the search but with no luck. They had all come to Florida from Atlanta, Georgia to enjoy the beaches and then take the kids to Disney World so this event was just not in the plan.
Zane had been tossing a football in the water with his brother and never felt the ring come off his finger. His sister-in-law Kimberly immediately googled lost ring Sarasota and SRARC popped up on The Ring Finders. She contacted Tom who passed her on to Mike. They had people waiting in the area that the ring was lost but they needed to leave for their trip to Orlando soon. Mike headed down to Siesta Key right away and arrived as they began to pack up their beach gear. After getting the lay of the land, Mike went to work and after about 30 minutes the ring came back out of the water and into Zane's hand. Zane was all smiles and they all were soon on their way to Disney world I'm sure to the children's delight.

The SRARC Ring Finders Metal Detecting Service-Tampa Bay Area, Pinellas, County, Manatee County, and Sarasota County.
Lost Something Important? We can HELP, Our service is FREE!!!
Donations to the club are accepted.
The Ring Finders Metal Detecting Service in the Tampa Bay area can locate your lost engagement ring, wedding ring, favorite piece of jewelry, family heirloom, or other important personal item.
We will send a team of metal detector experts to search virtually any location, some of the most common are parks, beaches, creeks, and even your own back yard. If you lost your RING or other precious item "Don't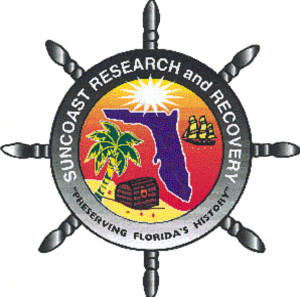 Wait-Call Now!"
Tom…727 415 7968
Mike…425 503 8419
Stan…727 421 9293
SRARC Web Site
The Suncoast Research and Recovery Club Ring Finders Recoveries