Diamond Wedding Ring Lost, Found and Returned on Longboat Key, Florida
Kara and Joe were visiting Long Boat Key from Oklahoma City. They went out to the beach behind the condo where they were staying with their family. Kara handed her husband Joe her wedding band while she was putting sun screen on her daughter. Joe put the ring on his little finger so as not to lose it. After a while, Kara remembered that she had given her ring to Joe asked for it back. That is when Joe realized that the ring had fallen off. He knew that it couldn't be far since he had not moved from the area by the umbrella.
They got a sand sifter and started sifting but no luck, they could not find the ring. Joe googled metal detector rental and contacted Phil Myers's Detector Depot in Tampa who referred him to Tom Jones. Joe contacted Tom and asked for his help. They had circled the beach chairs around the area and kept a vigil till Tom could get to the site. Tom arrived and headed out to the beach with Kara. She pointed out the hole in the sand where the umbrella had been and said that the ring had to be somewhere around it. Tom turned on his detector and started hunting around the hole, once he circled the hole he swung the coil over the umbrella hole and got a hit, he yelled out "it's in the hole". He kicked some sand out of the hole with his foot and Kara's brother in law who was watching intently said, "there it is" as he reached down and picked up the ring.
Needless to say Kara started jumping up and down as she ran to Tom and hugged him.

The SRARC Ring Finders Metal Detecting Service-Tampa Bay Area, Pinellas, County, Manatee County, and Sarasota County.
Lost Something Important? We can HELP, Our service is FREE!!!
Donations to the club are accepted.
The Ring Finders Metal Detecting Service in the Tampa Bay area can locate your lost engagement ring, wedding ring, favorite piece of jewelry, family heirloom, or other important personal item.
We will send a team of metal detector experts to search virtually any location, some of the most common are parks, beaches, creeks, and even your own back yard. If you lost your RING or other precious item "Don't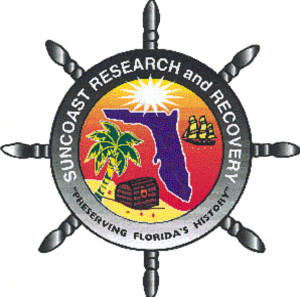 Wait-Call Now!"
Tom…727 415 7968
Mike…425 503 8419
Stan…727 421 9293
SRARC Web Site
The Suncoast Research and Recovery Club Ring Finders Recoveries