Wedding Ring Lost and Found at Siesta Key Beach, Sarasota, Florida
Chris body surfed into the beach on tropical storm Colin's waves, rolled over and then felt his wedding ring slip off of his finger and disappear into the ocean forever.
Chris and Michelle finally got away for a long awaited vacation to the warm waters of Florida this week. Then Tropical Storm Colin showed up to wreak it and then Chris lost his ring making this vacation a disaster. A couple of hours later Michelle googled "lost ring Siesta Key" and up popped SRARC on The Ring Finders. She contacted Tom and he passed her onto Mike Miller. Mike set a hunt up for the next day at 5:00 pm. Mike and Mark Sillence showed up and went to work after a few instructions from Michelle and Chris. About 10 minutes later Mike got lucky and pulled the ring from the surf. Chris and Michelle were overjoyed and we at SRARC are happy to report that with the ring returned and the weather turning much nicer the vacation will turn out to be a fond memory with a good story to share with friends and family. Team SRARC just keeps collecting those smiles.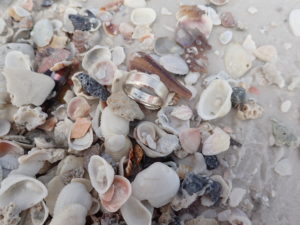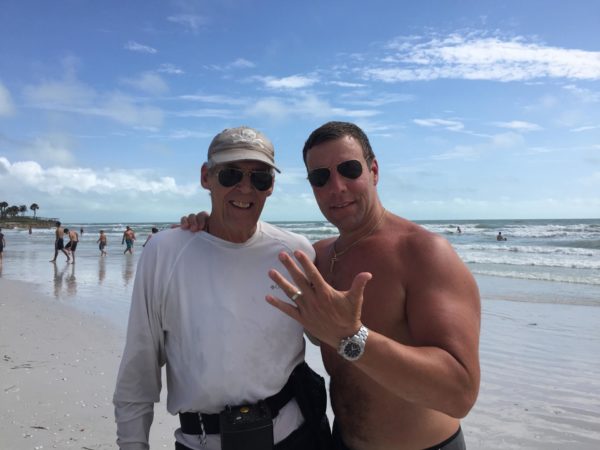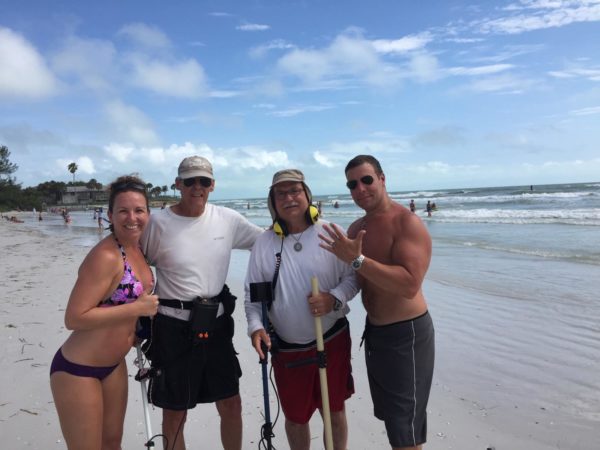 The SRARC Ring Finders Metal Detecting Service-Tampa Bay Area, Pinellas, County, Manatee County, and Sarasota County.
Lost Something Important? We can HELP, Our service is FREE!!!
Donations to the club are accepted.
The Ring Finders Metal Detecting Service in the Tampa Bay area can locate your lost engagement ring, wedding ring, favorite piece of jewelry, family heirloom, or other important personal item.
We will send a team of metal detector experts to search virtually any location, some of the most common are parks, beaches, creeks, and even your own back yard. If you lost your RING or other precious item "Don't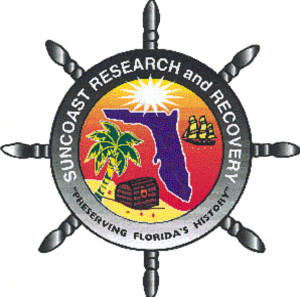 Wait-Call Now!"
Tom…727 415 7968
Mike…425 503 8419
Stan…727 421 9293
SRARC Web Site
The Suncoast Research and Recovery Club Ring Finders Recoveries