Wedding Ring Set Lost and Found, then Returned on St Pete Beach, Florida
Michelle and her husband were enjoying a game of catch at the edge of the water last Sunday.  Michelle went to catch the ball and it knocked both of her rings off her finger.  She had just got the rings 2 months earlier as a gift from her husband for 20 years of marriage.  After a few days of fretting over the lost rings and thinking she could never enjoy her favorite beach again knowing her rings were lost there, Michelle googled lost rings and found SRARC on our Ring Finders page and sent an email.  Stan Flack sent an email and began communication, passing off the gathering of detailed information to Mike Miller as Stan was out of town at the time.  A hunt date was set for that evening.  Stan Flack, Chris Duerden, and Jim Adams all joined in the hunt.  The team began to cover the areas Michelle indicated and after a short while Michelle directed the team slightly more south.  After about 45 minutes of Hunting, Stan Flack scooped up the wedding band.  A very excited Michelle came out to get the band while Stan swept near and scooped up the other ring.  Smiles and squeals of delight ensued.  The return of peoples lost rings never gets old. Nice job team SRARC you just keep the smiles coming.

The SRARC Ring Finders Metal Detecting Service-Tampa Bay Area, Pinellas, County, Manatee County, and Sarasota County.
Lost Something Important? We can HELP, Our service is FREE!!!
Donations to the club are accepted.
The Ring Finders Metal Detecting Service in the Tampa Bay area can locate your lost engagement ring, wedding ring, favorite piece of jewelry, family heirloom, or other important personal item.
We will send a team of metal detector experts to search virtually any location, some of the most common are parks, beaches, creeks, and even your own back yard. If you lost your RING or other precious item "Don't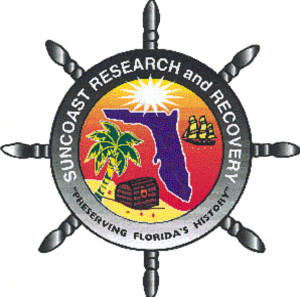 Wait-Call Now!"
Tom…727 415 7968
Mike…425 503 8419
Stan…727 421 9293
SRARC Web Site
The Suncoast Research and Recovery Club Ring Finders Recoveries
2 Responses to "Wedding Ring Set Lost and Found, then Returned on St Pete Beach, Florida"