Gold and Diamond Engagement Ring Lost, Recovered, and Returned at Fred Howard Beach in Tarpon Springs
Brittany was at Fred Howard Park in Tarpon Springs enjoying the day with family. She put her engagement ring on her bag so she could put sunscreen on her daughter. She looked up to see her young daughter running towards the water. When it was time to leave she forgot that the ring was on the bag. Packed up and headed home. Realizing later that the ring was gone she was… devistated. A friend of hers heard about it and contacted his friend and SRARC member Mark Prue. Mark couldn't get away so he contacted another member Stan Flack. Stan and his wife Linda headed up to the beach to search. After an hour drive it only took 10 minutes for Stan to recover and reunite it with Brittney.
SRARC wishes her and her future husband all the best and are happy that we could make the journey a little bit smoother!
Thanks to the Flacks for being so willing to share of your time and talents.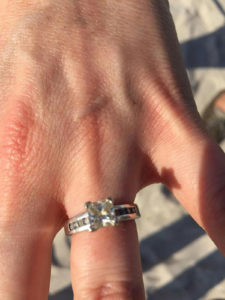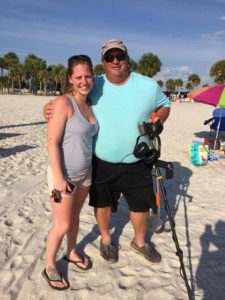 The SRARC Ring Finders Metal Detecting Service-Tampa Bay Area, Pinellas, County, Manatee County, and Sarasota County.
Lost Something Important? We can HELP, Our service is FREE!!!
Donations to the club are accepted.
The Ring Finders Metal Detecting Service in the Tampa Bay area can locate your lost engagement ring, wedding ring, favorite piece of jewelry, family heirloom, or other important personal item.
We will send a team of metal detector experts to search virtually any location, some of the most common are parks, beaches, creeks, and even your own back yard. If you lost your RING or other precious item "Don't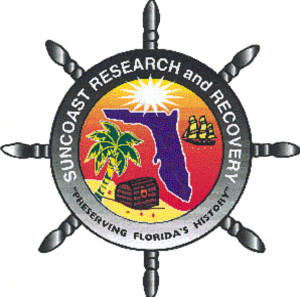 Wait-Call Now!"
Tom…727 415 7968
Mike…425 503 8419
Stan…727 421 9293
SRARC Web Site
The Suncoast Research and Recovery Club Ring Finders Recoveries
One Response to "Gold and Diamond Engagement Ring Lost, Recovered, and Returned at Fred Howard Beach in Tarpon Springs"