Diamond Solitaire Engagement Ring Lost and Found, then returned on Clearwater Beach, Florida
Amy was in town visiting her sister's family at their beach house on Clearwater Beach. On Wednesday night she remembered taking her engagement ring off when she went to bed and did not remember putting it back on Thursday morning even though her mother had seen it on her finger while visiting on Thursday. That night Amy realized that the ring was missing. The whole family searched everywhere on the property and could not find the ring. They even brought all the trash back in and went through it.
Amy had to leave the following morning but once she got home she found SRARC and called Tom pleading for help. It seemed to Tom like a wild goose chase but he agreed to come out and search the yard if for no other reason but to disprove the chance that it could be in the yard around the pool.
Tom arrived and met Amy's Brother in Law Mike. He immediately went to work with his detector and pin pointer searching the gravel area around the pool with no luck. He then went outside the yard and started searching the area around the parking spot. Eventually reaching the trash canister as his detector was swinging over the gravel near the trash the setting sun bounced off something in the grass just 4 feet from the trash. It was Amy's diamond ring. At that same time Mike came out to Tom and asked "No luck yet hey?" Tom said look right there as he had not even picked the ring up yet.
Mike called Amy to tell her the good news. She answered and could not believe that the ring had been found and broke out into tears of Joy.

The SRARC Ring Finders Metal Detecting Service-Tampa Bay Area, Pinellas, County, Manatee County, and Sarasota County.
Lost Something Important? We can HELP, Our service is FREE!!!
Donations to the club are accepted.
The Ring Finders Metal Detecting Service in the Tampa Bay area can locate your lost engagement ring, wedding ring, favorite piece of jewelry, family heirloom, or other important personal item.
We will send a team of metal detector experts to search virtually any location, some of the most common are parks, beaches, creeks, and even your own back yard. If you lost your RING or other precious item "Don't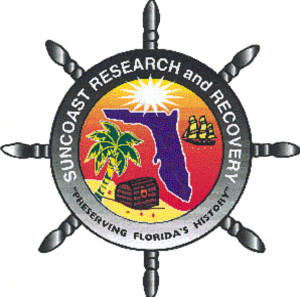 Wait-Call Now!"
Tom…727 415 7968
Mike…425 503 8419
Stan…727 421 9293
SRARC Web Site
The Suncoast Research and Recovery Club Ring Finders Recoveries