Diamond and Gold Wedding Ring Set Lost, Found, and Returned on Siesta Key Beach, Florida
Joe and Michelle were over from Jupiter, Florida to visit with some of their friends who had come down from St Johns, Canada for a warm weekend vacation at the beach. To be sure Michelle didn't lose her wedding ring while on the beach or in the water, she put the ring into the pocket on her beach chair. They all enjoyed a great day in the sun at Siesta Key beach. When it came time to go, they folded up their chairs and headed for their car. While loading the chair into the car Michelle remembered her ring. They looked all over the car and then returned to the beach where they had been setting. After searching for a while someone on the beach mentioned that they needed to rent a metal detector. Joe googled lost ring Siesta Key and up popped SRARC on The Ring Finders site. Joe called Mike Miller and Mike headed right down to the beach while they were still there. After a few passes over the area they had been setting in, he hit the ring. When he handed Michelle the ring, she got a giant smile on her face and gave him a big hug. It was great to see the smiles on both of their faces and the hug was awesome. SRARC is glad to have been able to save the day for Joe and Michelle.

The Ring Finders Metal Detecting Service-Tampa Bay Area
Lost Something Important? We can HELP!
The Ring Finders Metal Detecting Service in the Tampa area  can help locate you lost engagement ring, wedding ring, favorite piece of jewelry, family heirloom, or other important personal item.
We can search virtually any location, some of the most common are parks, beaches, creeks, and even your own back yard. If you lost your RING or other precious item "Don't Wait-Call Now!"
www.theringfinders.com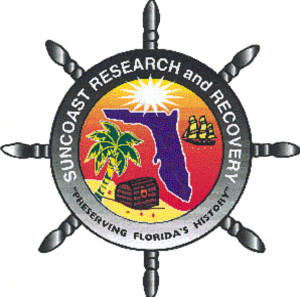 http://www.theringfinders.com/Suncoast.Research.Recovery.Club
Don't Wait…..Call now!
Tom…727 415 7968
Mike..425 503 8419
Stan..727 421 9293