Wedding Ring Returned On Siesta Key Beach, Florida
Bobby and family came down to Siesta Key Beach from Brooklyn, NY for a warm spring break. They were out on the beach in front of their condo taking in the sun when Bobby and his daughter started tossing a ball around  as he was backing into the water. As he tossed the ball one more time, off came his wedding ring. The whole family searched but there was no finding the ring. Bobby searched on the internet and SRARC popped up. He contacted Tom and we scheduled a hunt for the next morning. Paul Hill, Wayne Cree, and Mike Miller showed up to meet Bobby at 9:00 the next morning. Bobby filled them in on where they had been tossing the ball and how deep he thought he was. In about 10 minutes, Paul found the ring. Bobby was very excited to have his ring back and commented that they would now be able to enjoy the rest of their holiday and the trip home. We enjoyed the big smile on his face and couldn't be happier that we could give him his ring back. Great job guy's!!!!!!!

The Ring Finders Metal Detecting Service-Tampa Bay Area
Lost Something Important? We can HELP!
The Ring Finders Metal Detecting Service in the Tampa area  can help locate you lost engagement ring, wedding ring, favorite piece of jewelry, family heirloom, or other important personal item.
We can search virtually any location, some of the most common are parks, beaches, creeks, and even your own back yard. If you lost your RING or other precious item "Don't Wait-Call Now!"
www.theringfinders.com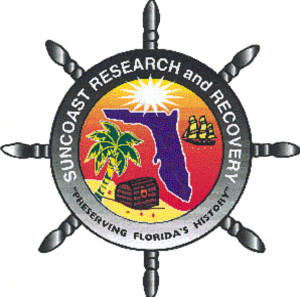 http://www.theringfinders.com/Suncoast.Research.Recovery.Club
Don't Wait…..Call now!
Tom…727 415 7968
Mike..425 503 8419
Stan..727 421 9293