SRARC Member Stan Flack received the call from Jim on Wednesday, May 24th that he lost his wedding ring in the water on Indian Shores Beach. Winds were high and the surf was rough, but Stan made an effort to hunt the ring (what else do you do on your birthday?).  No luck.  There was going to be a low tide on Friday so Stan organized a hunt with Paul Hill, Joe Montione & Ed Osmare.  Within a few minutes, Ed found the ring, much to Jim's amazement. Jim & his wife were celebrating their 10th wedding anniversary on Friday! Well done, guys!

The SRARC Ring Finders Metal Detecting Service-Tampa Bay Area, Pinellas, County, Manatee County, and Sarasota County.
Lost Something Important? We can HELP, Our service is FREE!!!
Donations to the club are accepted.
The Ring Finders Metal Detecting Service in the Tampa Bay area can locate your lost engagement ring, wedding ring, favorite piece of jewelry, family heirloom, or other important personal item.
We will send a team of metal detector experts to search virtually any location, some of the most common are parks, beaches, creeks, and even your own back yard. If you lost your RING or other precious item "Don't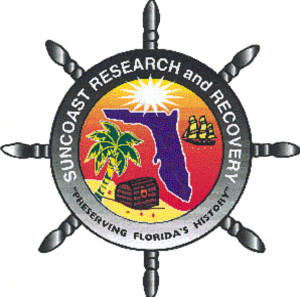 Wait-Call Now!"
Dunedin
Howard…727 631 4191
Largo
Stan………727 421 9293
St. Pete
Tom………727 415 7968
Bradenton-Sarasota
Wayne…..813 367 7459