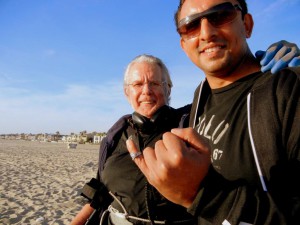 Sunday morning I received a call from a young man that told me that his wife was very stressed and upset that she lost her diamond engagement ring and wedding band. He also said that they rented a metal  detector and searched for hours but couldn't find it.
After searching the Internet he found The Ring Finders online and contacted me. When I showed up I asked him to show me the area he believed the rings had been lost in. I squared off an area and asked him if this is the size of the area I should be searching, and he said yes . Within five minutes I found both rings! The young man was able to call his wife and give her the good news, I wish I could've seen her smile!  Thanks for reading my blogs until the next search!
If you've lost something and need it found contact me ASAP!
Best, Doug Carney