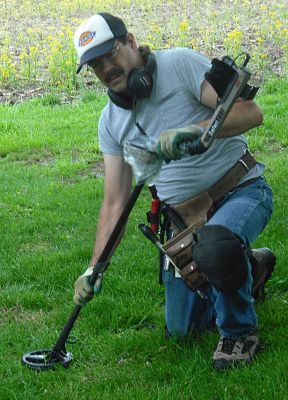 Search Locations

I am Mt. Carmel area based and my range of travel is around 40

miles, due to prior commitments to care for family members.

Search Types

Land based mainly, but I do have an Excalibur to search up to 5 feet of water.

Cost For My Service

My service is on a reward basis and my base call-out fee is

$20 but if the drive requires much more than 25 minutes my call-out fee is $30
---
Kelvin Ulm's Bio

I started out detecting at a young age with a Bounty-Hunter B.F.O. and have

detected off and on since the mid 70s. I have enjoyed the thrill of discovering

rings in the past and have found the joy shared upon the items return is even more gratifying.

Currently I am caring for family members and doing household duties. In my spare time and afternoons I like to escape with my detector. Metal detecting has been a long time hobby and passion of mine.
---
Back to United States