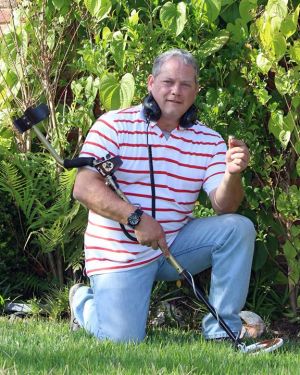 Search Locations

Anywhere in Central Mississippi. Will travel to other locations also.

Search Types

Parks, Old farm lands, Lakes, Beaches, water up to 4 ft, Scuba coming in Summer 2015. Lost Treasure, Cache Hunting, Crime Scene, Archeological, Plantation homes, old home sites, etc.

Cost For My Service

work on a reward basis, what it is worth to you and what you can afford for me to come out and find your lost item. Additional expenses may incur for my travel time and fuel expenses to travel out of the metro area. $25 call out fee for up to 30 miles. Thereafter the fee is .50 a mile.. For lost treasure and caches will work on percentage basis. Everything is negotiable.
---
Jason Nailen's Bio

Ever since I was a little boy, I dreamed of adventure and buried treasure. I began metal detecting over 20 years ago. I am the founder of Central Mississippi Artifact Search & Recovery Team, and an active member of the Mississippi Gem and Mineral Society.

Personal Related Websites
---
Back to United States