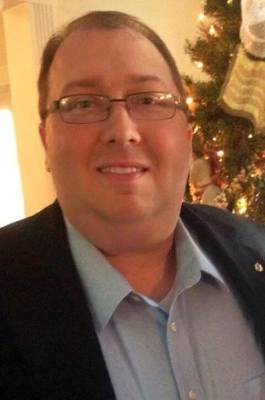 Search Locations

Cleburne County AL, Calhoun County AL, Cherokee County AL, Randolph County AL, Clay County AL, Haralson Count GA, Carroll County GA, Douglas County GA, Paulding County GA. I live in Heflin AL on I-20 and I am willing to travel outside the area if easily reached by Interstate from my location. Also Worldwide... Contact me if you are outside my area to discuss travel.

Search Types

Yards, Parks, Mountains, Rivers, Creeks, Beaches and Lakes... I also have a underwater metal detectors and can search up to 5 feet of water.

Cost For My Service

I work on a reward basis, which means you pay what its worth to you and what you can afford to have me find your lost ring.

I have a $30* call-out fee to cover my gas expenses if the item isn't found.

First, contact me with the details. I'll come anywhere in the above listed search counties for the travel fee listed. .
---
Heath Jones's Bio

Hi! I'm Heath. I'm an Artifact Recovery Specialist.

I help Museums, Government Organizations, & Individuals to locate lost items, historical artifacts, and survey buried sites that are of interest.

I've gained years of experience while hunting for artifacts and learning effective researching and hunting methods from my own hunts and other expert artifact hunters.

I don't just hunt for lost artifacts. I aim to find them. Most of my and donated to museums or used for charitable benefits. I am the founder of a group called Task Force History, formerly known as Alabama Archeometalogy Historical Society. We have been featured on local and world news reports for some of our amazing historical finds. I also regularly stand in as a radio Co-Host on American Digger Relic Roundup and have been interview twice by nationally syndicated radio show Extreme Genes. I am a currently employed as sale representative with Treasure Mountain Detectors. My experience using metal detectors for more than 21 years and knowledge that I have learned from using the top metal detectors in the world has given me a major advantage when looking for lost items or historical items.

Locating what you're searching for involves not only skill and experience in using tools such as metal detectors, but it also means doing your homework. This is where I excel.

I am a former law enforcement officer of 16 years and worked as a State Police Investigator for the State of Alabama for 8 of those. I am very knowledgeable about researching locations and historical events. I also create interactive GPS over lay maps of historical maps allowing me to marry lost history with modern technology.

Using my skills as an experienced metal Detectorist of 21 years and a law enforcement officer, I offer to come to your aid in locating that lost ring or other lost metal object that you have lost. Aiding me in this search is access to the top detecting equipment in the world.

I've found items that have included rings, coins, jewelry, bullets, lost keys, civil war relics, civil war artillery shells and more.

Personal Related Websites
---
Back to United States