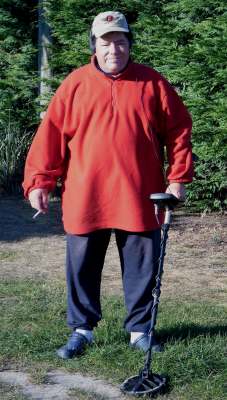 Search Locations

Christchurch and south cantenbury area.

Search Types

Beaches( dry sand), parks, yards, private property..ect

Cost For My Service

Reward Basis & Fuel Cost... Reward Basis means a dollar amount that you feel your lost article is worth to you, for me to come out and help find it.

If I don't find your lost item then there is no reward to pay.However

there may be a call out fee to cover my fuel cost if the item isn't found.

We will discuss this before the search begins.
---
Chris Chenier's Bio

I am fairly new to metal detecting, I have been doing it for about the last 3 months almost on a daily basis, weather permitting.

Chris Turner the founder of The Ring Finders shares all his knowledge in regards to helping people find their lost jewellery with an info book and grid search videos for all his members which I know will help me help you!

To see some of the rings and things i have found go to the website i have added a link to and look up nzpoobear40..that is me and everything i have found so far. most of which is under the catagory poohbears page..and the rest under my first rings which i have provided link to.

Thanks and I look forward to helping you find your lost rings etc.

Personal Related Websites
---
Back to New Zealand