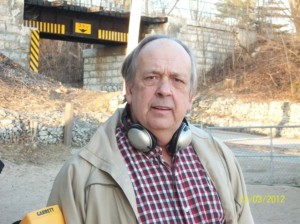 Search Locations

Located 45 Minutes North of Toronto, In Barrie, Ontario, just a short drive to the cottage country.

The 400 and Highway 11 Corridor it's only minutes to hundreds of Lakes and Beaches, farmlands, Camp Grounds, including Wasaga Beach the largest in the area, willing to travel to areas within an hour or two of my location.

Search Types

have detectors that work in both dry-land and shallow waters; I don't really have experience going deep water. I also have a detector for deep detecting of larger objects

Cost For My Service

I work on a reward basis... that means you pay me what its worth to you and what you can afford if your item is found.

I have a call out fee of $25 for some areas if the ring is not found, this covers my fuel expenses. We can discuss this when you call.
---
Allan Varey's Bio

I have be living in the area for over eight years now, and have detected many of the beaches within the area. I manage a High-rise complex located in the downtown area, and having every other weekend off gives me the time for this hobby/ opportunity to help others find lost items.

Personal Related Websites
---
Back to Canada